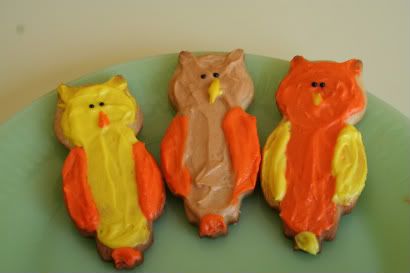 A friend was holding the fall open house at her store this weekend, and I made some sugar cookies for her. I didn't know how I was going to decorate the owls, but I was actually very pleased with how they came out. The pumpkins were super cute, too. The rest of the cookies (cats, brooms and bats) were okay, but I could have done a better job. I just didn't have a ton of time to ice them.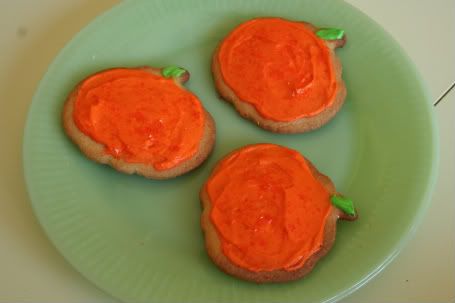 After decorating these cookies and seeing all the fun Halloween items at the store, I really can't wait for fall to get here. It's by far my favorite season. I'm simply obsessed with pumpkins (I don't try to hide it!), there are tons of fall festivals and, of course, it's my birthday!
Only 29 days to go (officially), but I always feel September brings fall with it in the beginning.