I celebrated my big quarter century birthday on Oct. 6. Sunday night, I had my annual birthday dinner with the folks and my brothers. My mom made a delicious beef stew, which I don't think she's made since my grandmother passed away. Her parents used to make stew often in the winter, and my mom did a top notch job of duplicating it. For dessert, I had a birthday pumpkin bread/cake with lemon custard. Mmm.
My parents also so incredibly overdid the gift giving this year, although that's often the case with them during holidays. They gave me this amazing antique ivory table and four mismatched renovated chairs. My grandparents old oak table has served me well at my little house, however I can't say I'm too sorry to see them go and make room for the new set. The ivory was painted at some point (who would paint ivory? no idea) but I actually love how the cream paint is chipping a little to reveal the shiny black underneath. At some point I may need to rub it all off, if the chipping gets to be too much, but for now it looks great. The chairs are amazing, too.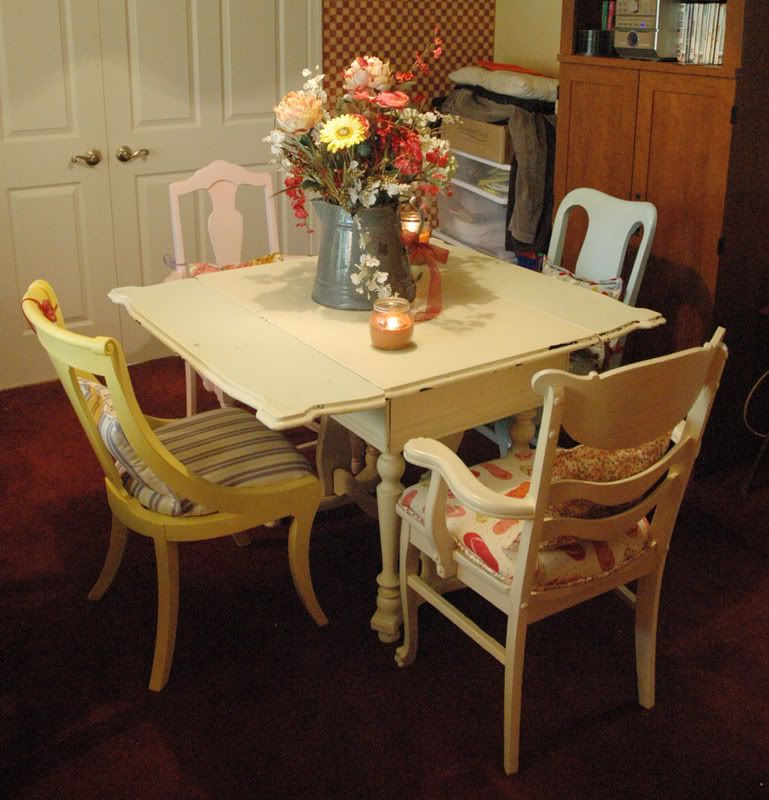 This all came from The Maple Tree (link at right), my mom's friend's store, and the artisans she works with do fantastic work. Each chair is different, found in disrepair, fixed up and then painted and redone with unique fabric seats and matching little pillows. The designs are: blue with polka dots; pink with sunflowers; yellow with stripes; cream with flip flops. I can't decide if the flip flops or polka dots are my fav.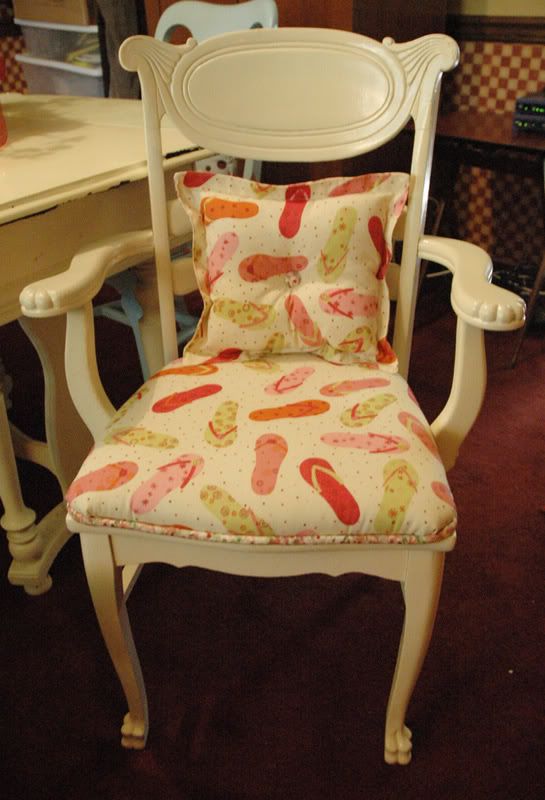 Isn't it all beautiful? And here's a kinda' bad shot of the legs, because I had to use my flash since it was evening and there wasn't enough natural light going on. But it will give you an idea with how awesome this table is.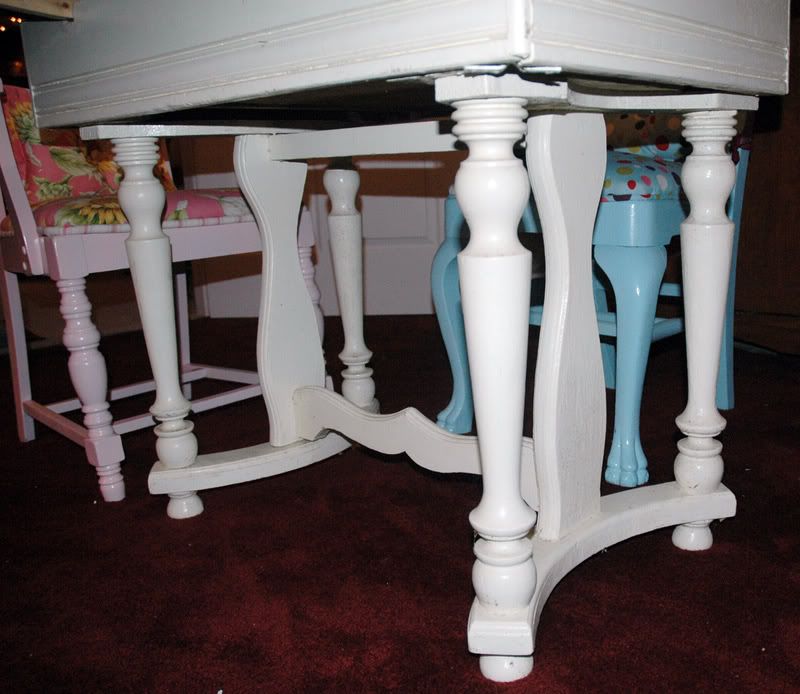 The top is also embossed with this type of floral design... It's just so cool, I can't even explain it. So shabby chic. So great.